I SMILE BACK (review)
Written by Amy Koppelman and Paige Dylan / Directed by Adam Salky / Starring Sarah Silverman and Josh Charles 
Comedienne Sarah Silverman has made the move into acting over the past few years. With dramatic performances in TAKE THIS WALTZ and Showtime's Masters of Sex, audiences have been getting the impression that it is time to start taking Silverman seriously. With her latest film, I SMILE BACK, Silverman moves into the lead role and commands the screen with a skilled and shocking performance.
Silverman stars as woman-on-the-verge Laney Brooks. With two well-mannered children, and an endearing husband (Josh Charles), Laney appears to have everything figured out. Once the curtain of Laney's wonderful life is pulled back, we are presented with a drug addict who frequently sleeps with her husband's best friend. Her husband Bruce knows that his wife is sick and continually tries to help her. Finally, he puts his foot down and convinces her to go to rehab. Will Laney be able to finally move on, or will she once again succumb to the vices that tempt her daily?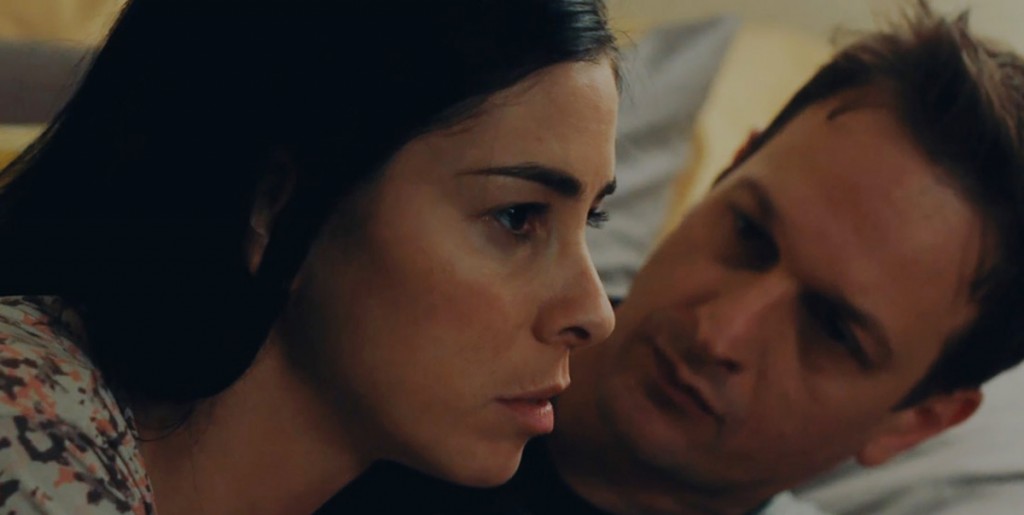 I SMILE BACK plays like any other generic addiction film we have ever seen. There is nothing entirely original about it. In its short running time, I SMILE BACK marathons through a range of emotions rapidly, sometimes leaving viewers in the dust behind it. The film's saving grace is Silverman, who clearly dedicates herself to the role. While Silverman is really great, at times the film seems to exist just for Silverman to say, "Hey look at me! I'm a serious actress." She succeeds, but it is hard to forget that you are watching Silverman for the film's first act.
Director Adam Salky has Silverman to thank that his film works in any form. I SMILE BACK plays like emotional torture porn though, making it quite difficult to get through.
Your turn!
How many sheep would you give I Smile Back?