INTO THE FOREST (#TIFF15 Review)
INTO THE FOREST
Written and Directed by Patricia Rozema / Starring Evan Rachel Wood, Ellen Page and Callum Keith Rennie
Filmmaker Patricia Rozema has become a heroine of Canadian cinema. The director is known as being one of the most influential female filmmakers, largely due to her debut film I'VE HEARD THE MERMAIDS SINGING. Since her first film, Rozema has been taking her time between projects, telling us in a recent interview that she was taking time off to raise her children, and that she would only get behind the camera for something that was very special to her. Now six years since she wrote the brilliant screenplay for HBO's Grey Gardens, Rozema returns with INTO THE FOREST.
The film follows sisters Eva and Nell (Evan Rachel Wood and Ellen Page, who also produces). After a vaguely explained occurrence, the entire western side of America has been left without power. Things are fine for the first few days, with citizens confident that electricity will be restored at any moment. Days turn into weeks, which turn into months, and society has quickly become savage and dangerous. After their father (Can-con staple Callum Keith Rennie) dies in an accident, the sisters are left alone in their isolated home, surrounded by the trees and silence. They must reevaluate their relationships with each other, as well as the world around them, and are forced to confront the fact that the world may never be the same.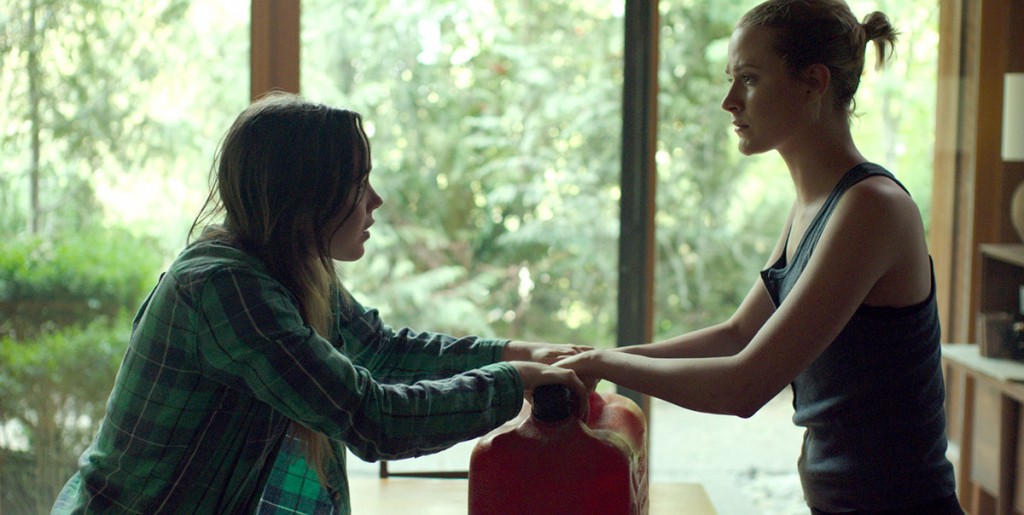 It is not difficult to see why Rozema boarded the film. The female-led film certainly has something to say about gender in our society. Most importantly, it gives two great actresses incredible material, drawing performances and characters not too far off from films like Bergman's PERSONA and Alex Ross Perry's recent masterpiece QUEEN OF EARTH. Page and Wood are truly excellent in the film, offering what are perhaps the best performances of their entire careers.
The final act of the film feels a little out of place, but the events that lead up to it are really great. Nevertheless, the film presents audiences with a compelling scenario, which will surely leave them thinking for days after leaving the theatre.
INTO THE FOREST screens at TIFF15 as part of the Special Presentations program. This is the screening information:
Saturday, September 12, 8:30 PM, Winter Garden Theatre
Monday, September 14, 2:15 PM, TIFF Bell Lightbox
For more information and for tickets, please visit tiff.net.
Your turn!
How many sheep would you give Into the Forest?