The BSR Top 100 (70-61)
Black Sheep Reviews will be ending its 10-year run before this year is out. As a way of honouring that time and all the incredible experiences that came out of it, as creator, editor and chief film critic at BSR, I give you my favourite 100 films from what I am lovingly calling The Black Sheep Era, which is a fancy way of saying films released between 2005 and 2015.
This series will run every weekend, showcasing 10 films at a time. It will finish in December, just a couple of weeks before Black Sheep Reviews will run its final review. I hope some of these films mean as much to you as they do to me.
# 70  INGLORIOUS BASTERDS (2009)
PULP FICTION is my fourth favourite film of all time. When I first saw it, I was floored and it changed the face of independent cinema. Fifteen years after that, Quentin Tarantino made what I consider to be has last great film. Fine, he has only made two films since INGLORIOUS BASTERDS, and one of those hasn't even come out yet, but I'm not in love with the direction his career path is taking, which he set in motion with this reimagined revenge flick. After subsequent viewings, I've come to love this film but it wasn't so at first as he just seems to be delighting violence more and more. Still, no one knows how to whip up some delicious dialogue like Tarantino and this film provides plenty to feast upon.
Mouton d'Or Award nominations: Readers Choice Award, Best Looking Movie, Supporting Actor (Christoph Waltz), Original Screenplay
Mouton d'Or Award wins: Readers Choice Award, Supporting Actor (Christoph Waltz)
# 69  A SERIOUS MAN (2009)
And thus marks the first of three appearances on this list by those wild and crazy Coen Brothers. A SERIOUS MAN is one of their most underrated gems. It didn't plays as wide as some of their more popular titles, perhaps because the subject matter is essentially a Jewish morality tale, but it features some of their most wicked wit. What they do to the main character, played by Michael Stuhlbarg, is horrible but as a viewer, you get behind him all the way and you want him to win out because that would mean that man does have some level of control over his own fate. This is their most personal film and it shows.
Mouton d'Or Award nominations: Original Screenplay, Actor (Michael Stuhlbarg), Best Director
# 68  THE DESCENDANTS (2011)
I've always been a big Alexander Payne fan and THE DESCENDANTS may just be the best thing he has ever done. It is such a tender film experience; I still remember the first time I saw it at a TIFF press screening. I was moved to tears a number of times but I was also genuinely touched by how simple and authentic it felt. This is George Clooney at his absolute finest and we are also introduced to a new talent, Shailene Woodley. Payne paints a complex picture here and the Hawaiian backdrop just makes it all the more enjoyable.
Mouton d'Or Award nominations: Supporting Actress (Shailene Woodley), Actor (George Clooney), Adapted Screenplay, Best Director, Best Picture
Mouton d'Or Award wins: Adapted Screenplay
# 67  ROOM (2015)
I'm so very pleased to see that audiences are embracing ROOM. This is a very special film and one that could easily scare away viewers with its heavy subject matter. The beauty of this picture is that no matter how harrowing it is at times, it is also incredibly uplifting and inspiring without taking the usual routes to get there. Brie Larson and Jacob Tremblay anchor this film with a tender relationship that feels as real as any I've ever known. Thanks to Lenny Abrahamsson's direction, ROOM allows for layers upon layers of emotion to fill one tiny space without the film ever feeling too heavy to handle. On a side note, my last interviews for BSR were for this film. Larson almost made me cry and Tremblay lifted his leg over his head.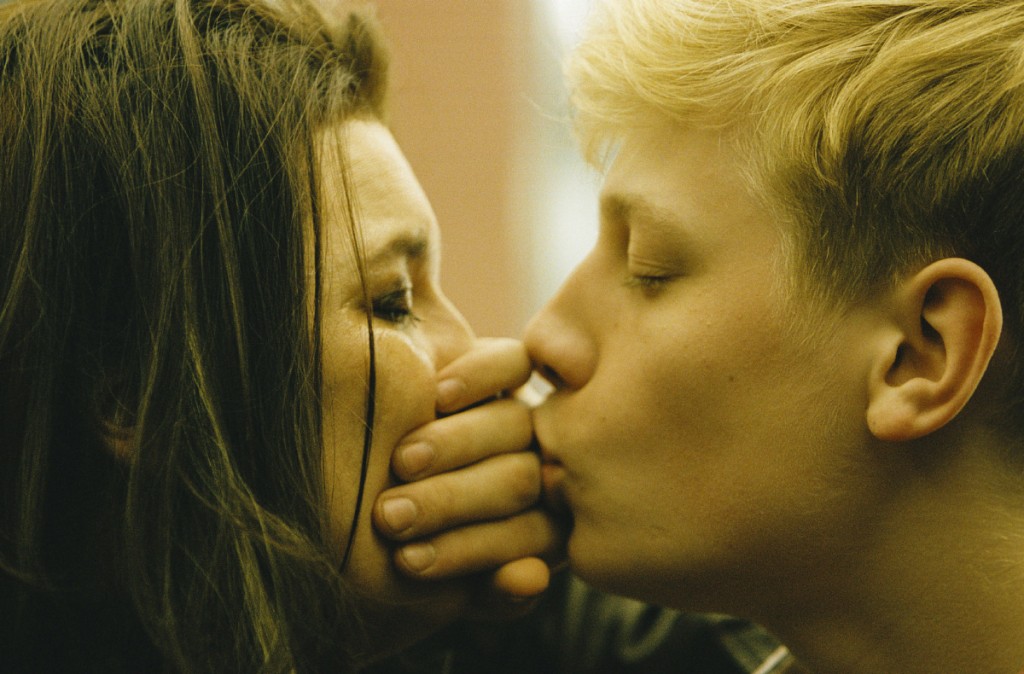 #66  MOMMY (2014)
Anyone who knows me knows how much I love me some Xavier Dolan. In fact, it is still a life goal for us to fall in love and get married. I've spent about 10-15 minutes with him in total already so we are well on our way, right? Anyway, this is the first of two appearances on this list for Dolan, and both of them revolve around Mommy issues. Dolan is the expert on the subject, at least when it comes to film. MOMMY, which was robbed of a Foreign Language Oscar nod, is so electric and the most distinct of Dolan's works. This easily explains why his career is on such an impressive trajectory right now and why actresses from Jessica Chastain to Marion Cotillard to even Adele, are lining up to work with him.
Mouton d'Or Award nominations: Little Movie, Readers Choice Award
# 65  ENTRE LES MURS (THE CLASS) (2008)
THE CLASS is a frightening film. It isn't a horror film by any stretch but this cinema verity style look at a French classroom sure scared the crap out of me out of me at first. It is the first day of school at a small school in a troubled Paris neighbourhood and the teachers and students are already ready to take each other on. Of course, with all this fighting, there isn't much learning taking place, and this situation is an all too real one in so many other schools as well. One teacher tries to get everyone to lay down their weapons and egos in order to facilitate learning though and suddenly the world is once again these young children's oyster. It would be cheesy if it didn't feel so real, which is likely because its based on the screenwriter and star's own experience.
Mouton d'Or Award nominations: Adapted Screenplay
# 64  BLUE JASMINE (2013)
Like Dolan, if you know me, you know I am a big fan of Woody Allen's work. We once met eyes for a second when I was covering a red carpet of one of his lesser films. We didn't speak but we saw each other and that second is burned in my mind for eternity. Given how much I love Allen, you would expect to see more of his work on this list but BLUE JASMINE, Allen's ode to A Streetcar Named Desire, is only one of two (and no, the other isn't MIDNIGHT IN PARIS; I find that film lovely but overrated). This film is one of his finest though and belongs up there with HANNAH AND HER SISTERS as some of the best writing for women he has ever done.
Mouton d'Or Award nominations: Supporting Actress (Sally Hawkins), Actress (Cate Blanchett), Best Ensemble, Original Screenplay
Mouton d'Or Award wins: Actress (Cate Blanchett)
# 63  ME AND EARL AND THE DYING GIRL (2015)
I'm very sad people didn't flock to ME AND EARL AND THE DYING GIRL in theatres this summer. Apparently one film about teenagers with cancer was enough for that demographic. It's a shame though because audiences have missed out on one of the most charming films I've seen all year. It is such an endearing experience and one that is constantly at play with the audience too. The first person narration is a distinct voice and one that I think shines a light on the adolescent mind and how it deals with the world around it, whether that's socializing or self love or facing death. If you haven't seen this film yet, please do so.
# 62  INCEPTION (2010)
It's funny to me how I can have serious issues with films when I first see them but then grow to admire them more and more after watching more than once. Or perhaps that simply means I am more forgiving on subsequent viewings, with expectations going in no longer inhibiting my experience. I still think that Christopher Nolan's INCEPTION misses the emotional mark, something Nolan overdosed on in his follow-up, INTERSTELLAR, but what it lacks in emotional connection, it makes up for in excitement in spades. The emotional markers are there; they just don't resonate as deeply as they could, but you're still left with a towering dreamscape that is as mind bending as they come.
Mouton d'Or Award nominations: Big Movie, Readers Choice Award, Best Looking Movie, Music, Best Director
Mouton d'Or Award wins: Readers Choice Award
# 61  THE DEPARTED (2006)
I did not grow up on Martin Scorcese. I came to his greater works after the fact and was introduced to him in the 90's, which was not his brightest decade. I then saw the film community fawn over him for fare like THE AVIATOR (solid, not amazing) and GANGS OF NEW YORK (epically messy), which was perplexing at best. Then THE DEPARTED came along. I've heard some people suggest the film is fairly straight forward and obvious but I found it enormously entertaining. More importantly, I felt Scorsese's direction, felt the choices he was making to make the film great. To me, if felt like he was reborn. This is why I awarded him the Mouton d'Or for Best Director that year.
Mouton d'Or Award nominations: Big Movie, Adapted Screenplay, Best Director, Best Picture
Mouton d'Or Award wins: Best Director
Thus concludes the fourth instalment in our BSR Top 100 series. We will be back next weekend with ten more films, including the second and final Scorcese film on the list, the one where Sarah Polley gets really personal (or does she?!) and the one where there are two Jakes.
In case you missed numbers 100-91, check them out here!
And here's numbers 90 through 81!
And here's numbers 80 through 71!
Loading ...